Tex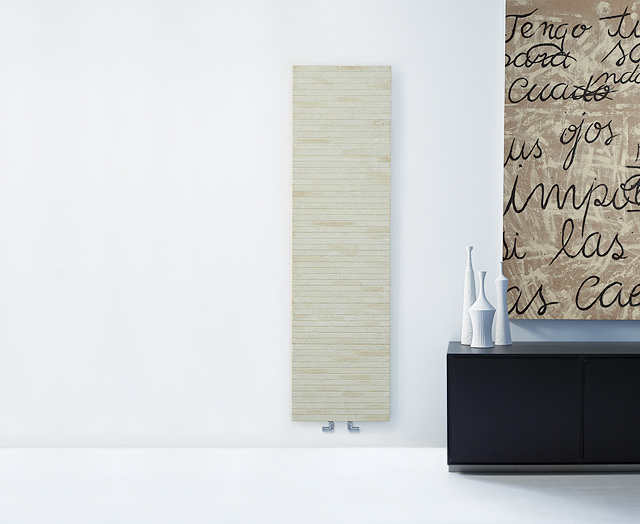 TEXTURE PECULIARI CREANO ESITI INCRESPATI CHE RIFLETTONO MORBIDAMENTE LA LUCE E SI CONIUGANO IN DIVERSE VARIAZIONI CROMATICHE.
MODERNI MONOLITI INGENTILITI DA TAGLI ORIZZONTALI E DA UNO SCABRO EFFETTO BUGNATO.
PECULIAR TEXTURES CREATE CHOPPY SURFACES THAT SOFTLY REFLECT LIGHT AND GENERATE DIFFERENT CHROMATIC VARIATIONS.
MODERN MONOLITHS WITH KIND HORIZONTAL CUTS AND A ROUGH EMBOSSED EFFECT.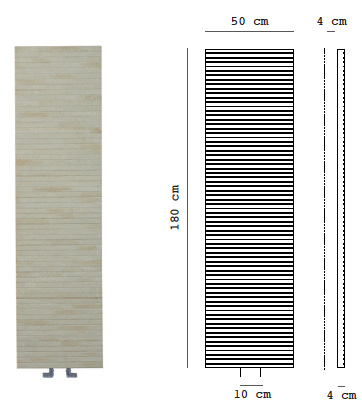 Qs resa termica/
thermal yield Δt 50°C
(Watt) 1100
Peso a vuoto/
weight- empty
(Kg) 68
Volume d'acqua/
water volume
(l) 2,7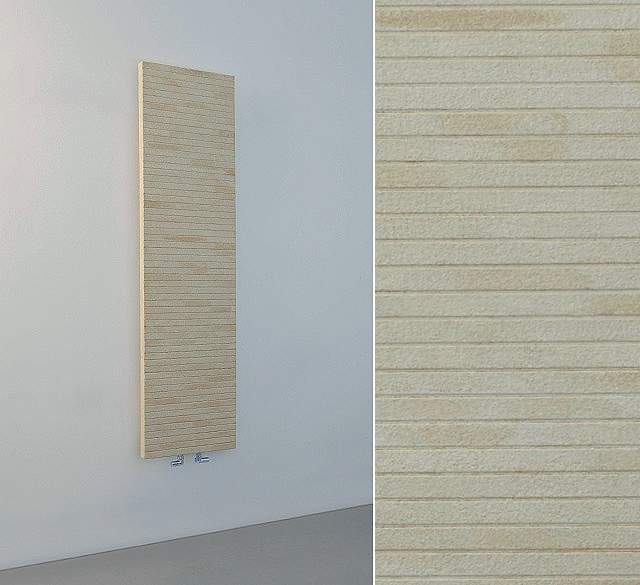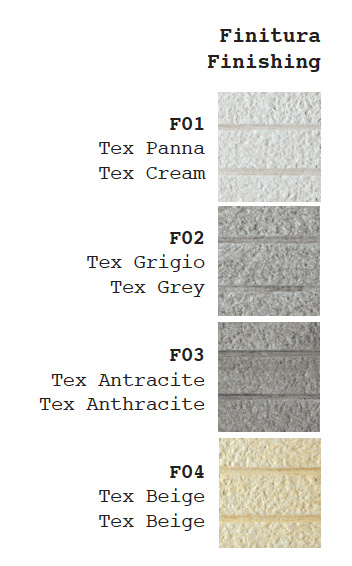 No Comments
Only registered users can comment.