Chameleon (new)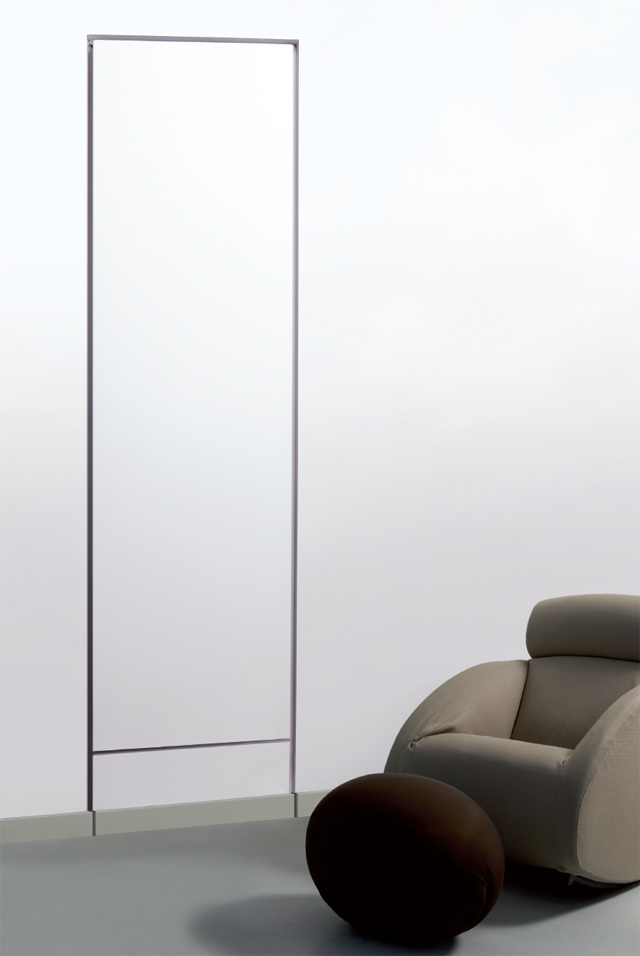 INVISIBILE, MIMETICO, SEMPLICEMENTE CAMALEONTICO.
RADIATORE FILO MURO IN CEMENTO COMPOSITO CHE VIENE ASSORBITO DALL'AMBIENTE. FORNITO DEL SUO GUSCIO CHE LO CONTIENE, DELLO SPESSORE
MOLTO SOTTILE ( CIRCA 6 CM.) ANNULLA LA SUA PRESENZA NELLA STANZA.
TINTEGGIABILE COME LA PARETE, FACILMENTE INSERIBILE. STRATEGICO NELL' ABBATTERE LE BARRIERE ARCHITETTONICHE.
INVISIBLE, MIMETIC, SIMPLY CHAMELEON-LIKE.
THE FLUSH-WALL RADIATOR IN COMPOSIT CONCRET IS INTEGRATED IN THE INTERIOR DECORATION. SUPPLY WITH ITS SHELL, in A VERY THIN THICKNESS (ABOUT 6 CM.), THE RADIATOR DISSOLVES ITS PRESENCE IN THE ROOM.
TINGEABLE AS THE WALL, EASY TO INSTALL. STRATEGICAL TO OVERCOMING OF ARCHITECTURAL BARRIERS.