Fluid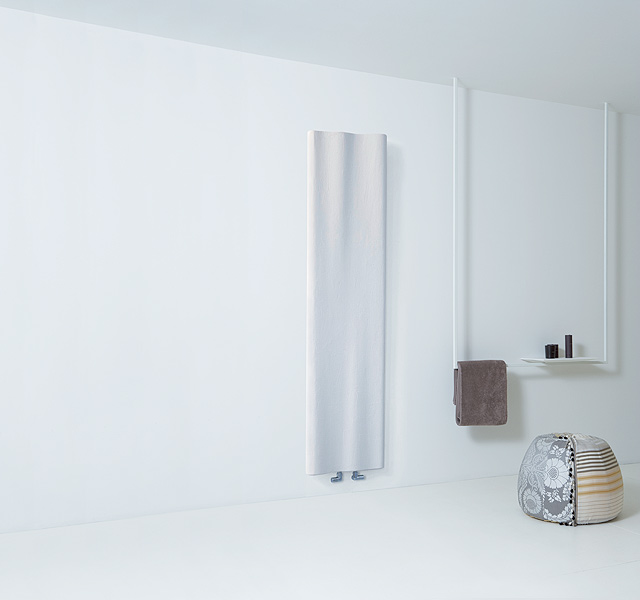 INVOLUCRO FLUIDO E VITALE.
SI STAGLIA POTENTEMENTE CONTRO LA PARETE CON LA STESSA ENERGIA CREATIVA CHE EMANA DALL'OPERA DI UNO SCULTORE.
AMMALIA CON I SUOI MOTI COME FOSSE UN'ONDA TRACCIATA DALL'ACQUA CHE SCORRE AL SUO INTERNO.
FLUID AND LIVELY CASING STANDS OUR MIGHTILY AGAINST THE WALL WITH THE SAME CREATIVE ENERGY BORN BY A SCULPTOR'S WORK.
IT CAPTIVATES WITH ITS MOVEMENTS AS IF A WATER WAVE WOULD RUN INSIDE OF IT.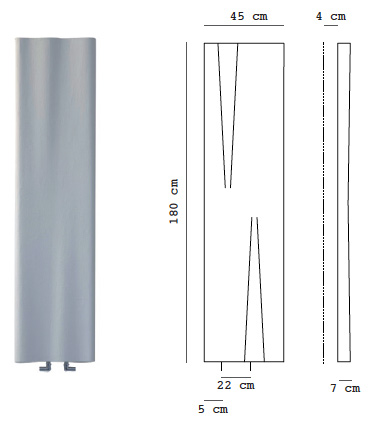 Qs resa termica/
thermal yield Δt 50°C
(Watt) 1100
Peso a vuoto/
weight- empty
(Kg) 74
Volume d'acqua/
water volume
(l) 2,7