Polline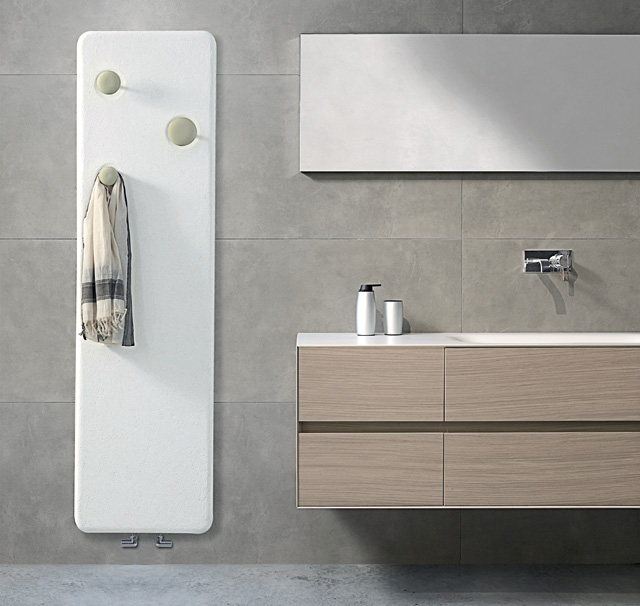 LA LASTRA LISCIA SI ANIMA NEL RIECHEGGIARE UN "ARDENTE" INNO ALLA VITA: SU DI ESSA SI SCHIUDONO NUOVE ENTITÀ. CROMIE DISEGUALI E L'IMPIEGO DI UN DIVERSO MATERIALE ENFATIZZANO GLI ELEMENTI SPORGENTI: FREGI DECORATIVI O EFFICACI APPENDINI IDEALI COME SCALDASALVIETTE.
THE SMOOTH SLAB GETS ALIVE IN A "BURNING" HYMN DEDICATED TO LIFE AND TO NEW EXPERIENCES.
UNEVEN COLORS AND DIFFERENT MATERIALS EMPHASIZE THE PROMINENT ELEMENTS: SIMPLE DECORATIONS OR USEFUL HOOKS TO WARM UP TOWLES.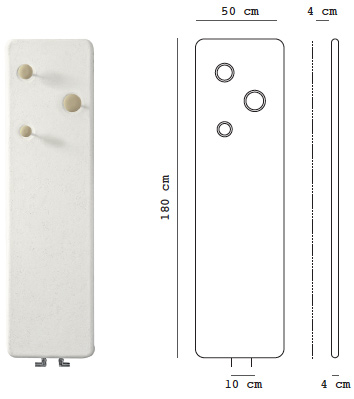 A10 Polline
Qs resa termica/
thermal yield Δt 50°C
(Watt) 1100
Peso a vuoto/
weight- empty
(Kg) 66
Volume d'acqua/
water volume
(l) 2,4