Ivisi (new)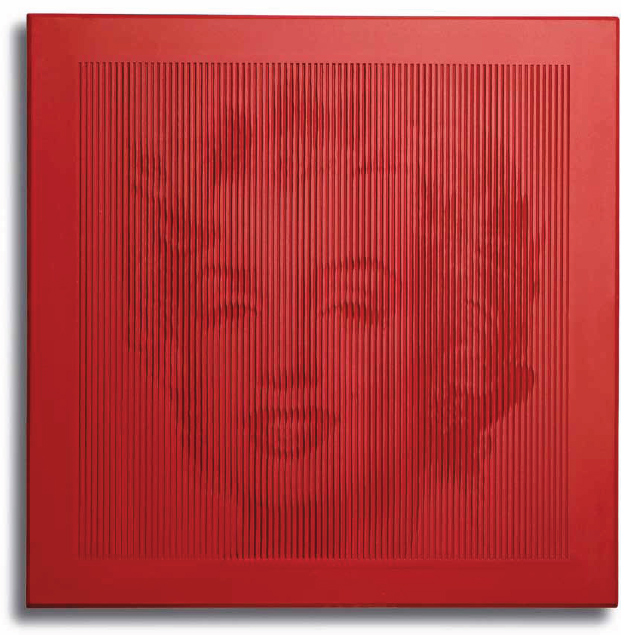 SISTEMI IRRADIANTI TRIDIMENSIONALI STIMOLANTI AL TATTO, DOTATI DI UN SEDUCENTE IMPATTO MATERICO E VISIVO;
UN'IDEA DI LEGGEREZZA CHE, ABBANDONATE LE SUPERFICI GRIGIE E UNIFORMI, ABBRACCIA LE POSSIBILITÀ DECORATIVE E SI SPOSA POSITIVAMENTE CON L'ARTIGIANALITÀ, IL RISPETTO PER L'AMBIENTE E LE RISORSE NATURALI.
PRODOTTI ACCATTIVANTI NATI COME ESPRESSIONE DI RICERCA, DESIGN E RIGORE PROGETTUALE CON L'INTENTO DI AUMENTARE E MIGLIORARE LA FRUIBILITÀ DEGLI STANDARD ABITATIVI.
PROCESSI AZIENDALI IMPRONTATI VERSO UNA SPICCATA SENSIBILITÀ AMBIENTALE; IL LESSICO PRODUTTIVO PONE COME CARDINI IMPRESCINDIBILI L'IMPIEGO DI MATERIE PRIME DI ALTA QUALITÀ NON MISCELATE CON COMPONENTI TOSSICHE, LA RIDUZIONE DI SOSTANZE VOLATILI NOCIVE, L'ATTENZIONE AL RENDIMENTO E ALL'EFFICIENZA ENERGETICA DELLE MACCHINE, IL RECUPERO DELLE ACQUE DI RISULTA DELLE LAVORAZIONI E NATURALMENTE IL RICICLO.
RADIATING TRIDIMENSIONAL SYSTEMS, STIMULATING FOR THE TOUCH THANKS TO ITS CHARMING IMPACT.
IT IS THE IDEA OF BEING LIGHT, FORGETTING GREY AND MONOCHROMATIC SURFACES, YOU CAN START IMAGING DECORATIONS AND COLORS. IT IS ALSO SUITABLE TO A HANDMADE STYLE RESPECTING ENVIRONMENT AND NATURAL RESOURCES.
THESE ENGAGING PRODUCTS ARE SONS OF RESEARCH, DESIGN AND PROJECT RIGOR AIMED TO IMPROVE STANDARD LIVING CONDITIONS.
THE PRODUCTION IDENTIFIES ITSELF IN A STRONG ENVIRONMENT SENSITIVENESS.
THE CORPORATE GUIDELINES PUTS AS ESSENTIAL CORNERSTONES THE USE OF HIGH QUALITY RAW MATERIALS FREE FROM TOXIC COMPONENTS, THE REDUCTION OF VOLATILE HARMFUL SUBSTANCES, THE ATTENTION TO PERFORMANCE AND ENERGY EFFICIENCY
OF MACHINES, THE WATER RECOVERY, AND OF COURSE THE RECYCLING.